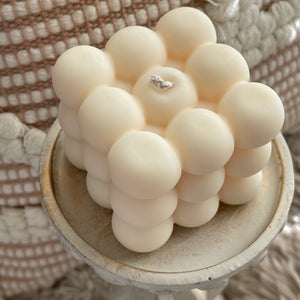 The cutest addition to place in your home or office space as a statement piece!
D E T A I L S
- 100% soy wax and natural cotton wick
- Approx 2" tall
- Unscented, color is white
- Store the candle out of direct sunlight to avoid discoloration. Always burn on a dish to catch melted wax!